Description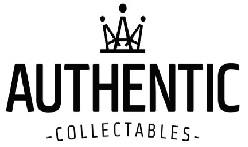 Pre-order Delivery Due 4th Qtr 2020
$100.00 + Postage
Pre-Order today with a $10.00 deposit.
40th Anniversary of Dick Johnson Racing / DJR Team Penske Signed Limited Edition Print
Dick Johnson's collision with an errant rock while leading the 1980 Hardie-Ferodo 1000 at Bathurst in his Tru-Blu Ford Falcon XD is one of the most famous moments in Australian motorsport history. The collision wrote off his car, leaving the Queenslander devastated and facing financial ruin. This unbelievable moment, televised around the nation, saw a remarkable outpouring of emotion and financial support from the Australian public, which was matched by Ford and thus Dick Johnson Racing was born.
The rest, as they say is history. Johnson returned in 1981 with a new car and won the Australian Touring Car Championship, as well as Bathurst with John French, and never looked back. The team became known as DJR Team Penske in 2015 and in 2020 the famous Queensland-based squad celebrated its 40th anniversary. A total of 76 drivers have raced for the team in some of the sport's most iconic Falcons, Sierras and Mustangs, enjoying some incredible highs across four decades followed by a legion of passionate fans.
Authentic Collectables are extremely proud to be releasing this very special print to mark such a significant milestone for fans of this iconic team. A range of iconic cars raced by the team since 1980 are featured, starting from Johnson's Tru-Blu Ford Falcon XD right through to Scott McLaughlin's Mustang GT along with additional imagery of both Johnson and various key drivers who played important, winning roles in the team's success. Full statistics are also included which perfectly highlight the longevity and achievements enjoyed by this incredible racing team.
Printed on 250gsm matte paper stock using offset print technology, it measures a large 1000 X 590mm and includes Pantone Gold Metallic Ink for a special finish.
Officially licensed by Dick Johnson Racing / DJRTP, this limited edition print will be individually numbered and signed by Dick Johnson.
Don't miss this amazing, official piece of memorabilia.
Code: ACP040