Description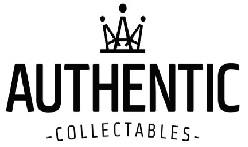 DJR Team Penske Magic Moments Limited Edition Print: First Championship Race Win and 1-2 Finish
The first edition in our DJR Team Penske Magic Moments limited edition print range which has been designed to capture key moments and milestones across the history of the team.
Fabian Coulthard's arrival at DJR Team Penske in 2016 helped build the foundations for sustained success for the team which was further enhanced when Scott McLaughlin and Ludo Lacroix arrived ahead of the 2017 season. So it's fitting that it was Coulthard who claimed the first championship race win under the DJR Team Penske banner at the Tasmania SuperSprint in 2017 with McLaughlin hot on his tail to also record the team's first 1-2 finish. While it was the first championship race win for the team after Dick Johnson Racing joined forces with Team Penske, it was the 82nd victory in the history of DJR – at the same track Dick Johnson claimed his maiden Australian Touring Car Championship race win in 1981.
This is a brilliant print capturing this magic moment for the team featuring a range of amazing graphic imagery and details printed with offset print technology on 250gsm matte paper stock.
Produced in an individually numbered limited edition of 300 copies, this is another impressive collectors print that is perfect for fans of this iconic race team.
Code: ACP033