Description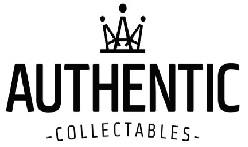 Allan Moffat 1969 Ford BOSS 302 Trans-Am Mustang – Standard Edition Print
Allan Moffat is a legend of Australian motorsport and over the course of his illustrious career, raced some of the most iconic cars ever seen in this country.
One of – if not the most iconic – examples of those cars would be his 1969 Ford BOSS 302 Trans-Am Mustang. Famously known for winning 101 races from 151 starts, Moffat's Mustang is one of the most successful cars Australian motorsport has ever seen, not to mention one of the best looking!
Authentic Collectables are proud to be releasing this beautiful piece of collector's artwork of this famous car which is officially endorsed by Allan Moffat and will be printed in a limited edition run of 302.
Featuring the artwork of Australian designer / illustrator Tristan Groves, the print measures 841mm X 594mm printed on 250gsm matte paper using offset print technology and will be individually numbered and signed by the artist.
Code: ACP007